Newport, NH Rental "Work Space" Available
Call: 603-763-1319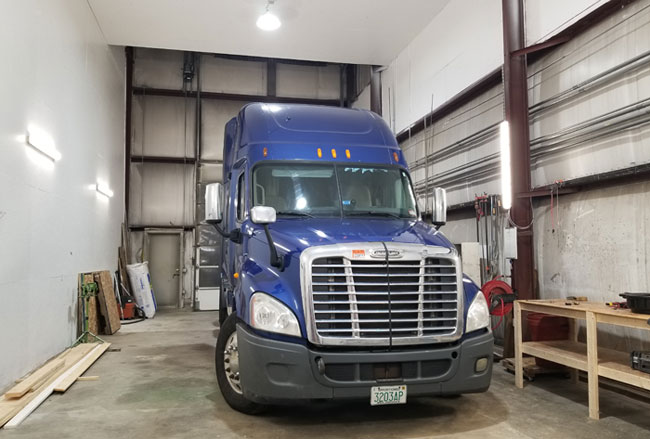 This space that has its own heating system (compressed air is supplied to the room from our shop compressor).
24 ft. wide and 48 ft. long space for projects that need to be done inside.
Includes a giant tool box that is fully stocked or renters can bring their own tools.
Jacks, jack-stands and a refrigerator are available.
Includes a separate service door and a remote for the garage door (14 ft. X 14 ft.).
It's the perfect space for hobbyists, race car owners, cabinetmakers, contractors and fleet truck managers working away from their home base and needing to do maintenance. The possibilities are endless.
RATES: $150 a day, $600 a week, $1800 for a month.
For more information call George M. Neuwirt or Email Trusted Rentals LLC.