We rent and sell heavy equipment & tools to help you get your jobs done right.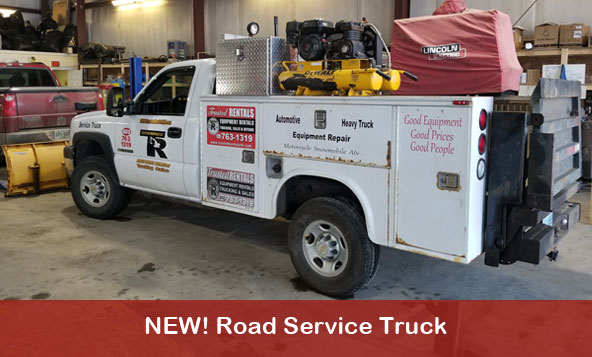 Our on-the-road service truck is the perfect solution for the times you need repairs, but can't make it to our shop. We can do on-site welding and service ANY truck or piece of equipment at your location. Rates are $90.00 an hour (starting from when we leave and return to the shop). Supplies are extra of course. We also fabricate our own hydraulic hoses in-house.
LOCATION: 300 John Stark Highway, Newport NH

TOOLS & HEAVY EQUIPMENT FOR RENT: At Trusted Rentals, we rent all sorts of TOOLS for your construction, welding, concrete, excavation and yard care projects. We also rent HEAVY EQUIPMENT such as our Caterpillar Skid Steer, Kubota Tractors and Mack Dump Truck. You can rent our tools and equipment by the day, week or month in New Hampshire and Vermont.