Refurbished Heavy Equipment
At Trusted Rentals, we are able to fill requests for equipment purchases. If you have a need for a certain piece of equipment, we can look for it at the many auctions and sales that we attend and see if we can get you what you want. We can purchase the piece, go get it and bring it back to our Newport, NH shop at 300 John Stark Highway for either a complete makeover, like we have done in the examples below, or just make sure it is in good operating condition, make sure its serviced and deliver it to you.
We have the capability to make any kind of repair or alteration, add a hydraulic thumb, coupler or however else you would like your new equipment modified. We can replace undercarriages, tracks and we have a complete welding shop with a plasma cutter to satisfy any need or want you like. We aim be the solution to your equipment needs/services problem.
Refurbished CAT (2 After Views)
Refurbished Genie S65 (before & after)
Refurbished Read RD40 Screener (before & after)

Refurbished CAT 311C (before & after)

Refurbished JLG 600AJ Lift (before & after)
Refurbished CAT IT28G loader (before & after)
Refurbished 2007 600AJ JLG Lift (before & after)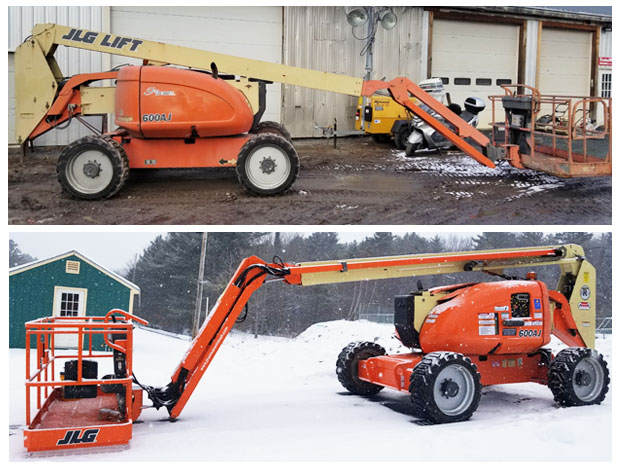 Refurbished CAT 299C (before & after)
Refurbished 2008 Genie Scissor Lift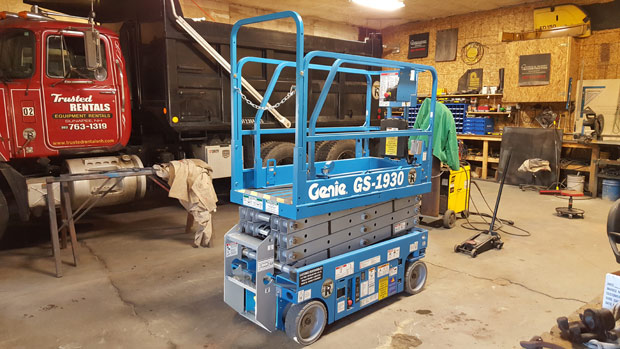 Refurbished Concrete Trailer (before & after)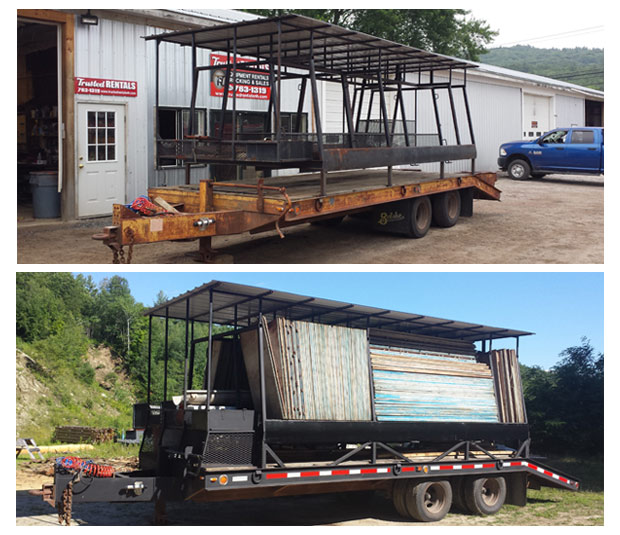 Restored JLG 400S Man Lift
Before Restoration
After Restoration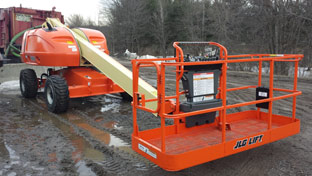 Restored JLG Lift
Before Restoration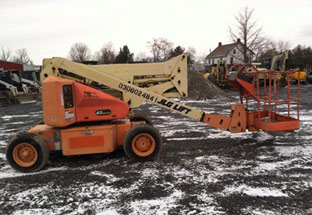 After Restoration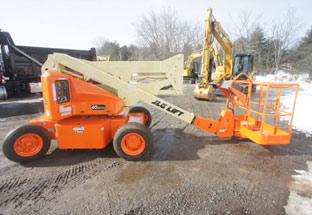 Restored Allmand Nite Lite
Before Restoration
After Restoration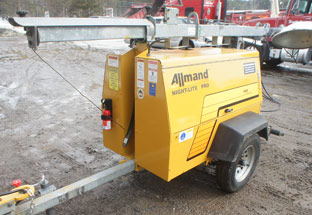 Restored Scissor Lift
Before Restoration
After Restoration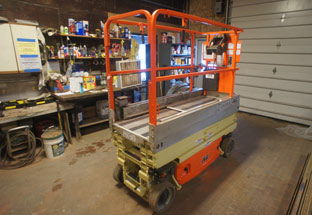 Restored JLG Articulating Lift
Before Restoration
After Restoration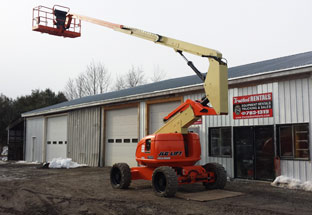 CAT 311 CU Excavator
Before Restoration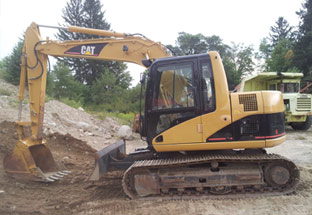 After Restoration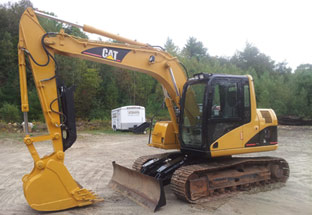 287B Skid Steer - undercarriage replacement
Before Restoration
After Restoration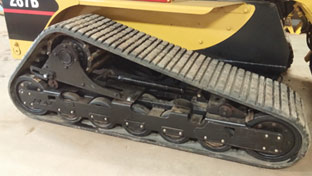 Vermeer BC1000 Wood Chipper
Before Restoration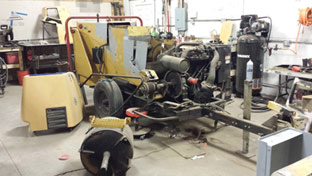 After Restoration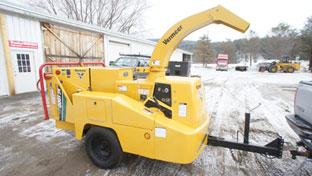 Trusted Rentals LLC
Equipment Refurbishing Shop
300 John Stark Highway
Newport NH 03773