Reserving Your Rental
Equipment & Tool Rentals
We have tried to make the process of renting equipment through our New Hampshire rental company fairly streamlined and easy. You can select your piece of equipment and see the rental rates up front on the same page.
Equipment Delivery Option #1: Peterbilt tractor with 25-ton Towmaster trailer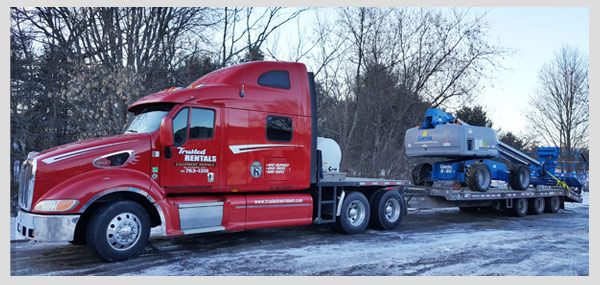 Equipment Delivery Option #2: Mack dump truck with 20-ton Rogers trailer
Equipment Delivery Option #3: F550 with a 14,000 lb trailer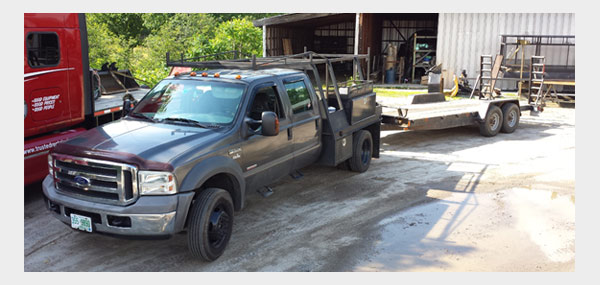 The gist of the contract we have you sign has to do with damages.
I take pictures of the rental equipment before you take possession of it and expect that it be returned in reasonably the same condition as when you took it - normal wear and tear withstanding. We work very hard here to make sure that every piece of equipment is a FIRST QUALITY PIECE and, the only way that we can ensure that, is by making sure that you are responsible for that equipment while it is in your possession. If you choose to overload, abuse, or overwork a piece of equipment beyond its capacity, you just need to pay for the repairs.
Good Equipment - Good Prices - Good People