Road Service Truck - Newport, NH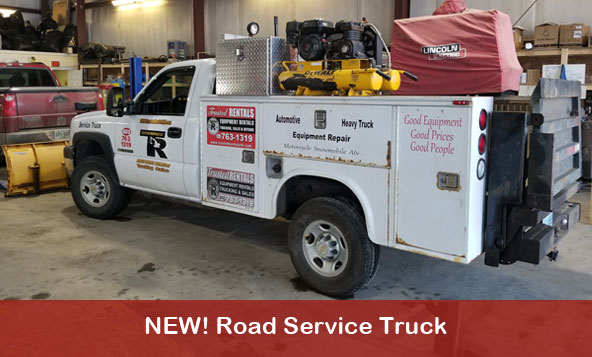 Trusted Rentals' on-the-road service truck is the perfect solution for the times you need repairs, but can't make it to our Newport, NH shop. We can do on-site welding and service ANY truck or piece of equipment at your location.
Rates are $90.00/hour (starting from when we leave and return to the shop).
Supplies are extra of course.
We also fabricate our own hydraulic hoses in-house.

Trusted Rentals is located at 300 John Stark Highway, Newport NH.
PHONE: (603) 763-1319
Did you know that we offer automotive services and repairs, agricultural inspections and snowmobile repairs. We provide welding and equipment repair services and so much more.